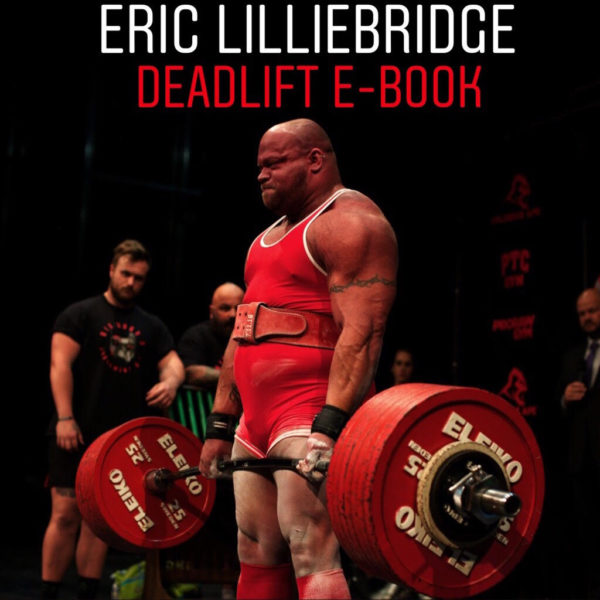 Eric Lilliebridge's Deadlift Cycle eBook and Nutrional Guide + Accessory Day Workout
Get Eric Lilliebridge STRONG
$19.98
Description
Train like Eric Lilliebridge! Get his EXACT deadlift routine that he follows that enables him to break Powerlifting World Records! Follow this workout program step by step and increase your Deadlift PR's. Included is also a nutritional guide that Eric follows that will help you stay fuelled for your workouts, 
PLUS a FREE copy of Eric's Back Accessory Day Training Program. 
These workouts are EXTREME and not for the weak minded.  It all comes down to your discipline and commitment.
The program is downloadable on PDF and also contains an area to record your notes during your workouts.