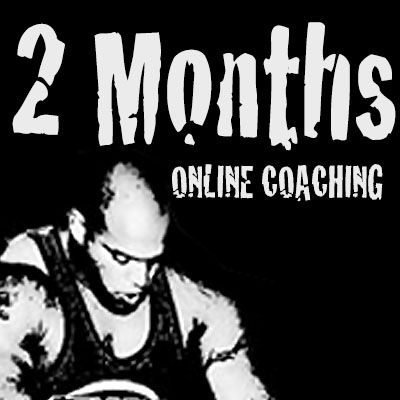 2 Months of Online Powerlifting Training & Coaching + FREE BONUS
$149.99
Description
2 Months of Online Powerlifting Training and Coaching – For one month I will perfect your form and technique, provide you with a detailed workout program and recommend a nutritional plan for you tailored to your goals and what you want to achieve in the gym.
What improvements can you expect in 2 months? You can expect to develop a solid foundation in the same training principles that I follow each day I step my foot in the gym. Once you purchase the 2 months of online powerlifting you will receive all Squat  Bench, Deadlift & Nutritional plan that you and I will review and tailor your program to your specific goals and needs. 
Included in your purchase is ALL 3 EBOOKS Bench Cycle, Squat Cycle, Deadlift Cycle and the Accessory Day. You will be able to access through the account you create on my website and the documents will be sent to your email address. Make sure you check your spam box if you don't receive it.